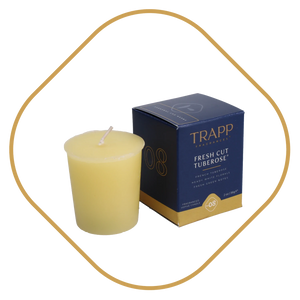 Fragrance Notes: French Tuberose, Heady White Florals, Fresh Green Notes
The perfect way to try the brand or a new fragrance. Trapp candles are formulated to fill a room with fragrance - even a votive. The votive candle burns for an impressive 15-20 hours. Drop it in your favorite vessel, light it and wait for your room to fill with fragrance.
A tropical white flower with an intense, heady floral fragrance?like gardenia only more powerful. Bold floral and green notes blend to create a distinct, memorable fragrance.