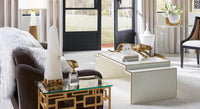 Visit our Design Studio

Our Interior Design Services allow us to help a client create a truly unique, curated space in their home.  We work closely with our clients to help implement a design strategy that creates a beautiful as well as functional space to suit their lifestyle.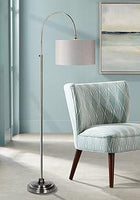 Visit Our Storefront
124 N. Main Street
Belmont, NC, NC 28012
704-829-8050
Store Hours:
Monday: By Appointment Only
Tuesday -Friday: 11am-6:00 pm
Saturday: 11am-4pm


What Shoppers are saying

My husband and I discovered this shop yesterday. Chocked full of great decor and gifts! I can't wait to get back!



Charity Harris

Beautiful store. You must check it out!!



Lucy Riordan

This place has such unique things and Kimberly is amazingly helpful!! Welcome to Belmont, you are exactly what defines our town from others!!


Dawn Tobin
About Us

Long time friends Cyndi Noles and Kim Watson are passionate about serving their community and investing in small business – even in today's world.That shared interest led to a vision to bring something unique to Belmont. A retail business with not only home furnishings and gifts, but a combination of both including a Design Center that could cater custom design solutions to our clients.
Cyndi has a background in retail and Kim has a degree in business along with experience in merchandising.
Their goal is to offer a unique shopping experience. A warm inviting atmosphere in which each customer will leave feeling a renewed sense of beauty and inspiration.
It is our hope that we can establish a relationship with each of our customers that will simply not end with a purchase, but continue for years to come.
Magnolia and Vine was created from a shared love for community, a passion for beauty and style, and the spiritual values of John 15:5.

"We look forward to meeting and serving you."